Interview
His Holiness 14th Dalai Lama
We interviewed His Holiness 14th Dalai Lama in Ise city, Japan, Nov 2007. People of today suffer from serious issues such as terrorism, war and environmental disruption. He made precious suggestions as to how we should live.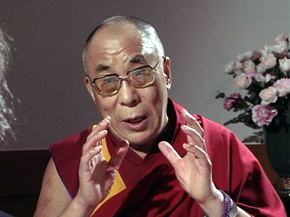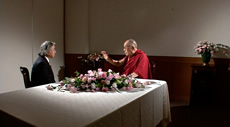 The Abbot of Gyudmed Monastery
We also interviewed the Abbot, Reverend Lobsang Gelek, during our staying. He explained the education and the ascetic practices at Gyudmed, and also told us the method which enables us to get back something important we Japanese had already lost.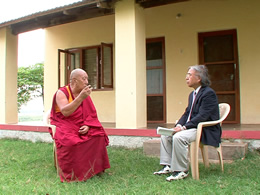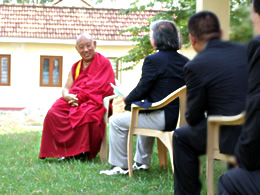 Mr. Hidenobu Hiraoka
He is the man who reestablished Gyumed Monastery and has supported it for more than 20 years. He still visits this place every year. We asked him why he rebuilt the ruined monastery and offered to support the monks. He also gave us a message for Japanese people with his inner thoughts towards Gyudmed.